Forgot your Outlook account or data file password? Don't be upset. Here this article will show you the way to recover your Outlook Email or .pst file forgotten password.
Forgot Outlook account password
If forgot Outlook Email account password, you can recover your Outlook Email password from Microsoft web site.
1. Open Outlook.com, click on Sign in, enter your Outlook account email, and then click on Next.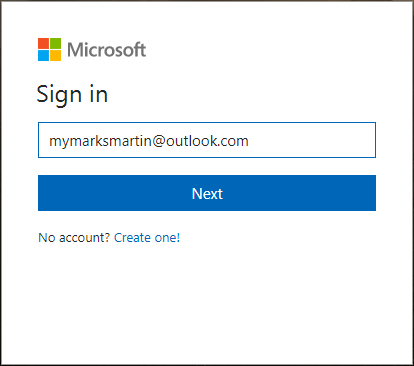 2. Click on Forgot my password link.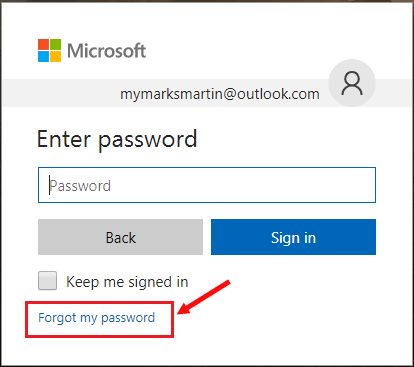 3. Select the first option "I forgot my password", and click on Next.
If you still remember your password, but can't sign in, select the second option "I know my password, but can't sign in".
If your Outlook account is hacked, select the third option "I think someone else is using my Microsoft account".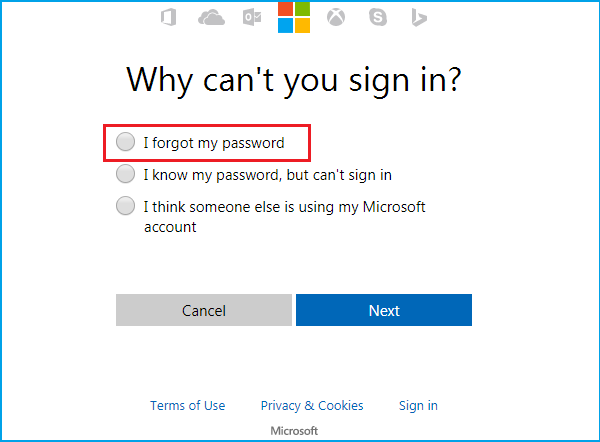 4. Enter the characters you see and click on Next.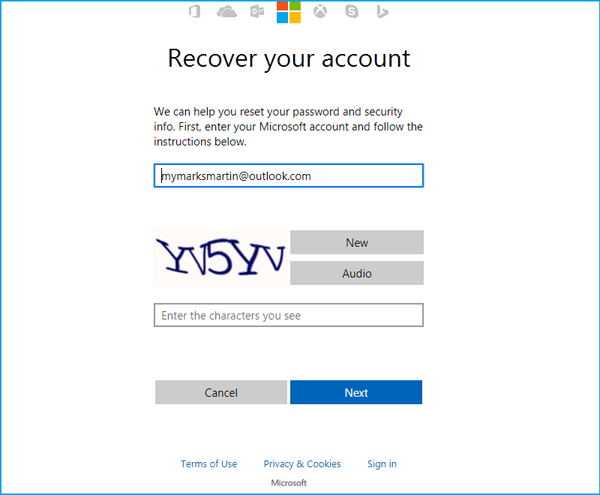 5. Select an option to verify your identity. When you created your Outlook account, you may relevant your Outlook account to other email account or phone. Enter related email or phone number on the text box, and click on Send code.
If you have no anything contacts with your Outlook account, select "I don't have any of these" to recover your Outlook email account password with some detail information.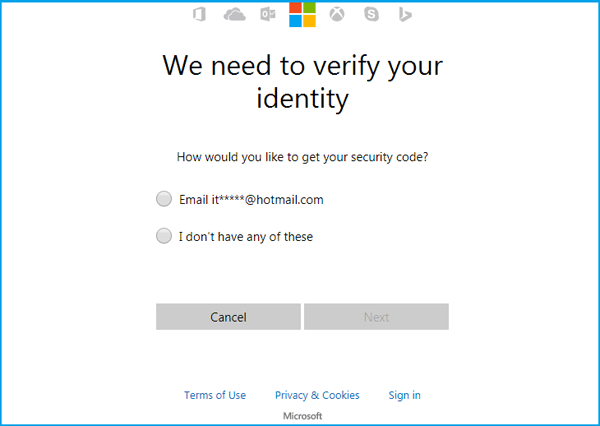 6. After a while, you will receive the verify code, get it, and come back to the password recovery page to enter the verify code on the text box, and then your Outlook account password will be recovered.
If you forgot Gmail, Yahoo or other kinds of e-mail account password that are added in Outlook, you also can go to their official site to recover your email account password. If you can't recover your Outlook email account password from the web, here is an easy and efficient way to recover Outlook e-mail accounts password.
1. Get Outlook Email Password Tuner and install it on your PC device.
2. When the program is launched, all the e-mail accounts and password saved in your Outlook are showed on the program.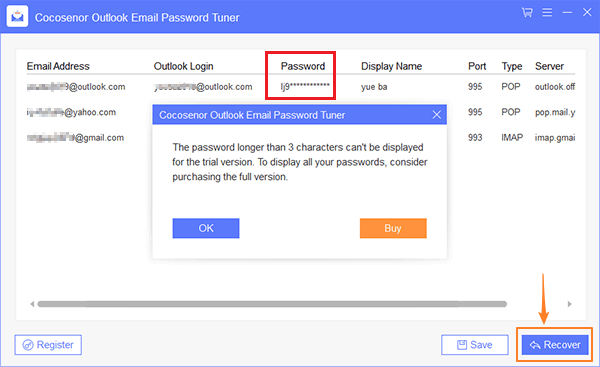 3. If you can't see the accounts and passwords on the program, click on "Recover" button on Outlook Email Password Tuner program.
Tips: Outlook Email Password Tuner only works for these two kinds of e-mail accounts: IMAP & POP3. And the passwords should be saved in your Outlook app, or they won't be recovered.
Forgot Outlook .pst file password
If you forgot Outlook data file password, Microsoft can't help you to recover it. You can get help with a third-party program, such as Cocosenor Outlook Password Tuner.
Here I will take the Cocosenor Outlook Password Tuner free trial version program to show the way how to recover .pst file password in Outlook 2016. It also works on Outlook 2013, 2010, 2007, 2003, 2000.
1. Download and install the program Cocosenor Outlook Password Tuner on your computer where your Outlook is installed.
Tips: The Cocosenor Outlook Password Tuner trial version only works on password within 3 characters. If your Outlook data file encrypted password is longer and stronger, you may need to order the full version.
2. On the program, click on "Open" button.
On the pop-up dialog, locate to your Outlook *.pst file, select it, and then click on Open to import it into the program.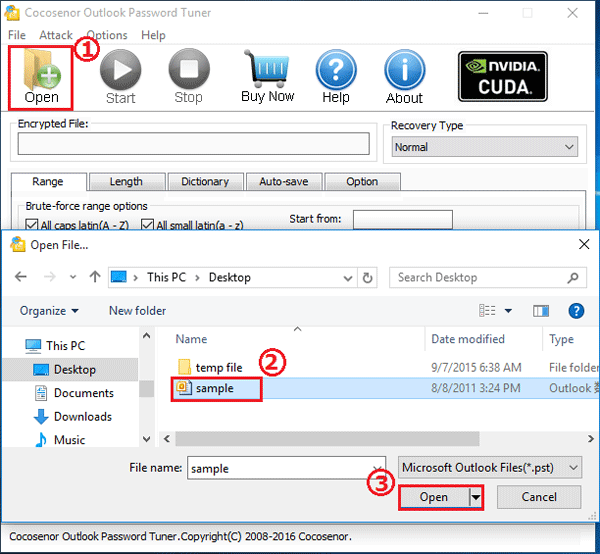 3. Configure the attack settings, to shorten the Outlook pst file Password recovery time.
If you still remember some part of your password, select the Normal recovery type to set the password Range and Length, and then select the Mask type to set the Start from, End at, Mask text box.
If you don't remember anything about your password, keep the default option "Normal".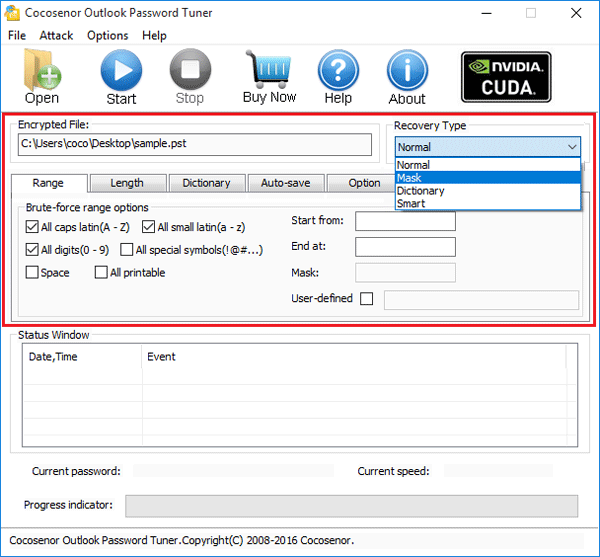 4. Click on "Start" 

, this will begin recovering your password.
Wait for the recovery process, if your password is too long and complex, it will take for some time.
5. When the password is recovered, you can get it on the pop-up box. Open your Microsoft Outlook program, and then open your Outlook data file with t password.